Cashmere is a premium material, sought after by yarn manufacturers the world over.
Description
A softer, finer, and more luxurious wool fiber collected from goat.
Cashmere is collected only from the undercoat of the Cashmere goat. Low in luster, the fiber is generally gray, brown, and white. Due to its rare production, the fiber alone is considered very luxurious, and is sometimes mixed with very soft wool.

Background
Story
The name cashmere comes from an old spelling of Kashmir – the region where its production and trade originated. The origin of these fibers dates back as far as the Mongolian empire in the 13th century.
The Silk Road helped the development of cashmere, and shawls made of this fabric reached their greatest popularity in the early 19th century.
Manufacturing
Cashmere is one of the most highly sought after textiles in high-end fashion. Its combination of warmth and softness makes it ideal for clothing that has direct skin contact or as a mid layer item for comfort and style. Both knit and woven cashmere is ideal for soft touch babywear and long wearing suits, owing to its highly adaptable fibres which can be spun into fine or thick yarns.
Unlike the bulk of traditional wool fibre, cashmere offers a finer fibre, suited to the more delicate garment or accessories. Cashmere is long lasting and becomes softer with age. In fashion circles cashmere has become synonymous with shawls, scarves, and hats, thanks to its timelessness.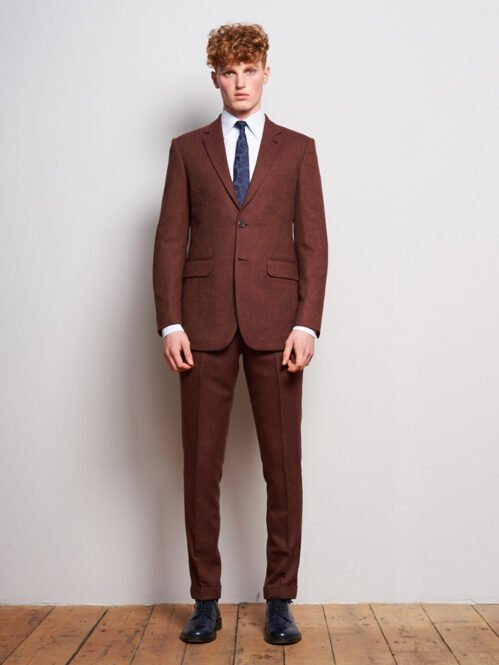 Silky and extremely fine
Soft; drapes with a graceful flow
Retains warmth and is comfortable to wear
Weaker than wool and mohair
Delicate and prone to pilling and abrasion
Absorbs and retains moisture like wool
Flame resistant
Hypoallergenic
Takes dye well
Anti-static
Cashmere's natural colourings are mixed shades of brown and white. These base tones respond well to dyeing. Using our state of the art colour lab our colour matching technicians can devise a dye to suit your cashmere couture. Woolyarns can fibre dye cashmere in any quantity from 50kg – 150kg.
We can blend our cashmere fibres with Brushtail possum down and Mulberry Silk to create one of the softest knitting yarns known to modern textiles, Perino.Our fully-automated, self-contained blending unit uses pneumatic transportation, blending up to 10,000kg batches of specialised natural fibres.
As yarn engineers, they bring decades of expertise and passion to work. The cashmere yarns can be manufactured to any exact requirements, down to the last microfibre, and customised according to the specifications and capabilities of the machines.
If you have a great idea, reach out to me. Whether it is a small or big project, I will listen first and get back to you with a plan.