Description
A silky, smooth, and high thread-count fabric that is lighter poplin
Lawn cloth or lawn is a fine plain weave textile, made with fine combed cotton. Terms also used include batiste and nainsook. Originally the name applied to plain weave linen, and linen lawn is also called "handkerchief linen". The term lawn is also used in the textile industry to refer to a type of starched crisp finish given to a cloth product. The finish can be applied to a variety of fine fabrics, prints or plain.

Background
Story
The name "lawn cloth" comes from the French city of Laon, which was where this textile was first woven. At first, lawn cloth was primarily made with linen, which was more abundant in Europe at the time. As cotton imports from India became more commonplace, however, weavers of lawn cloth gradually made the shift to this alternative textile material.
Manufacturing
Lawn cloth is made using standard plain-weave production methods. Textile producers can make plain-weave garments using conventional methods that have been around for centuries, but in most cases, lawn cloth is mass-produced in textile factories using mechanized looms.
Since lawn cloth usually consists of cotton fibers these days, this fabric's production process begins in cotton cultivation fields. Mature cotton bolls are separated from their seeds, and the resulting fibers are either carded or combed before they are spun into yarn.
Combing results in finer, softer fibers, but it is more expensive. While cotton fibers produced by carding are somewhat rougher, they are cheaper to produce.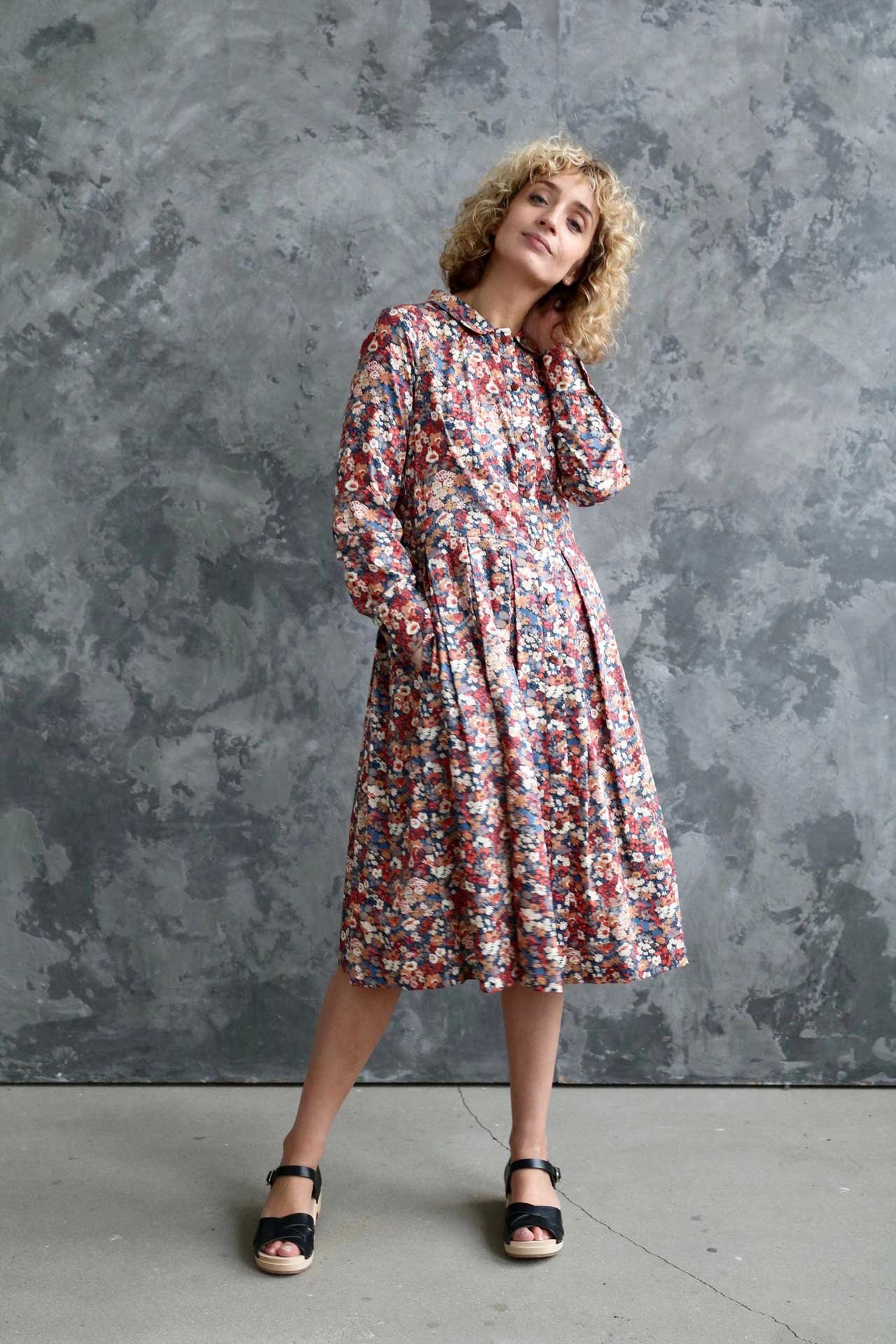 Lawn is a light weight plain weaved fabric.
It is generally opaque and sheer cloth.
It is a fabric of characteristic in between voile and organdy. It is crisper than voile and less crisper than organdy.
It is well-known for it's semi transparency characteristics.
How is lawn cloth fabric used?
Traditionally, lawn fabric was primarily used to make linen women's dresses. During the 19th and early 20th centuries, for instance, lawn cloth was commonly used to make women's commencement gowns. Even then, this fabric was referred to as "Persian lawn," indicating how popular this French fabric had become throughout South Asia and the Middle East.
Today, it's likely that the primary global application of lawn fabric is in the production of salwar kameez lawn suits in Pakistan and India. The demand for this fabric weave remains steady within this population, and lawn suits have become an inextricable component of Pakistani culture.
Where is lawn cloth fabric produced?
India is currently the world's largest producer of cotton fiber, but Pakistan appears to be the biggest global producer of finished lawn fabric garments. Western designers who use this fabric most likely source it from China or India, but in Pakistan, famous designers work around the clock to create each year's beautiful lawn suit designs.
While it was the largest cotton producer and exporter for more than two decades, a recent economic downturn in China has dramatically reduced this nation's cotton production capacity. In the aftermath of this global economic shift, the United States has risen up the ranks to become a major cotton producer and exporter once again.
Cotton Lawn Fabric Properties
Cotton is a natural fiber that comes from the seedpod of the cotton plant. A sheer textile with a fine, high thread count, Cotton Lawn Fabric has a uniquely smooth, untextured surface, and crisp finish. Cotton Lawn is a lightweight, breathable fabric with a smooth texture. This fabric is perfect for lightweight tops, dresses, and skirts that are perfect for spring and summer. Due to the lightweight nature of the fabric, you might want to consider adding a lining to your garment.
If you have a great idea, reach out to me. Whether it is a small or big project, I will listen first and get back to you with a plan. 
Lawn is a term which is derived from the word 'LAON' which is a city of France. Lawn fabric or cloth is a type of plain weave fabric that is commonly made with cotton. But lawn was originally manufactured from linen. Lawn is lightweight, breathable fabric with a smooth texture.
Common Applications
Dresses, Blouses, Shirts, Underwear, Lingerie, Pajamas, Handkerchiefs, Baby clothes