Best Tailor In KL?
A reasonable price suit refers to a suit that is priced fairly and reasonably based on its quality, materials, craftsmanship, and brand reputation. The concept of a reasonable price can vary depending on personal preferences, budget constraints, and individual perspectives. If you are looking for a suit around RM1000, or the most affordable suits in the Klang Valley, Kuala Lumpur, and Petaling Jaya area. 
However, there are a few key factors to consider when determining if a suit is reasonably priced:

Quality: A reasonably priced suit should be well-made and constructed with durable materials. It should exhibit good stitching, attention to detail, and quality finishes. The fabric should be comfortable, long-lasting, and maintain its appearance over time.

Brand: The reputation and brand value of the suit can influence its pricing. Established and reputable brands often command higher prices due to their expertise, history, and customer trust. However, lesser-known brands or emerging designers may offer reasonably priced suits without compromising quality.

Fit and Tailoring: A suit that fits well is essential for a polished and sophisticated look. Reasonably priced suits should offer a decent fit off the rack, but some alterations might be required for an optimal fit. Suits that offer options for alterations or customization can add value at a reasonable price.
Value for Money: A reasonable price suit should offer good value for the price paid. This means that the suit should provide a combination of quality, style, and durability that justifies the cost. Comparing the suit's features, materials, and craftsmanship with similar suits in the market can help determine if it offers good value.

Market Comparisons: Researching and comparing prices across different brands and retailers can give you a sense of the average price range for suits of similar quality. This comparison can help you gauge whether a suit is reasonably priced or if it is significantly overpriced or underpriced.
Ultimately, what constitutes a reasonable price for a suit is subjective and dependent on personal preferences, budget, and individual circumstances. It is important to consider factors like quality, brand reputation, fit, and value for money to make an informed decision when purchasing a suit.
Our conclusion: The most reasonable price a man suit or women suit. It should be ranging from RM 700 – RM 1500. This is the personal opinion.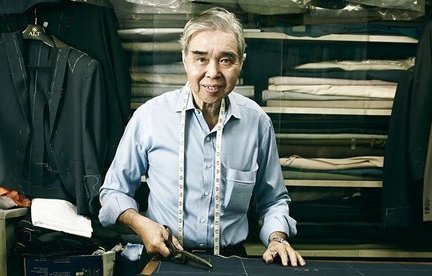 Ah Loke Tailor
Vincent Tailor